• Embroidery • Embroidery Kits • Learning Embroidery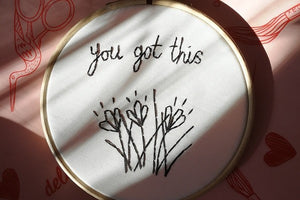 Embroidery is a great tool for adding details to clothing, creating unique gifts or artwork. You can use these instructions alongside 
this kit 
to get started on the very basics of hand embroidery.
---
• Embroidery • Embroidery Kits • Learning Embroidery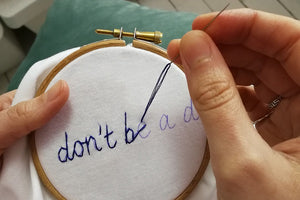 Embroidery is a great tool for adding details to clothing, new or old. You can use these instructions to upcycle a well loved t-shirt, or use 
this kit
 to create your own personalised t-shirt.
---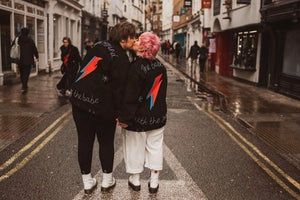 Every commission usually begins with an out of the blue email along the lines of "I've got this idea, do you think you could bring it to life?" This particular commission was for Leigh and Bee - 
they wanted a pair of bridal jackets inspired by the Bowie lyrics in Labyrinth.
---
• Business • Embroidery • Imposter Syndrome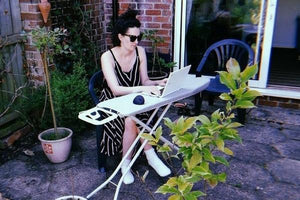 When I first started the business, embroidery was my hobby. It slowly morphed into a side hustle and now it's my full-time job. But when your hobby is also your source of income, it can be difficult to separate work from down-time...